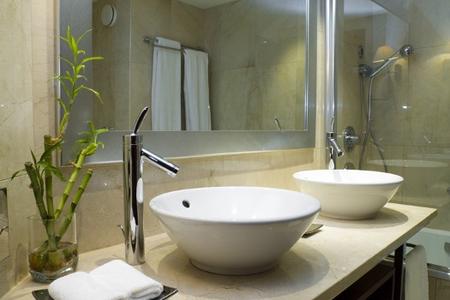 Plumbing Renovations

Bathroom Additions or Upgrades

Plumbing Repair (Leaks, all phases)

New Fixture Work

Irrigation System - Design, Installation, Service

Maintence Services & Gas Appliances

Winterization Services: Securing house/blowing water from pipes

Summer Activation: Getting house up and running
C. F. LaFountaine specializes in all phases of plumbing. Whether it is a small annoying drip or a complete plumbing renovation, we are here to serve you. We are fully licensed & insured Master Plumbers. Let us quote your next project. Call us when you're ready to close your home for the winter, and we will see that it is safe from the ravages of freezing temperatures. We will then re-open it for your arrival in spring. It will seem like you never left! For your garden, let us design an irrigation system to keep your pride and joy watered automatically. We winterize and reactive irrigation systems as well. Don't forget to check that you are using a master plumber, as there is a difference. Contact Suffolk County Consumer Affairs.